Once we created IMPERIUM ice cream, the world met a new era – the era full of incredible impressions.
IMPERIUM is a line of premium ice cream with exquisite flavours inspired by legendary desserts.
While tasting IMPERIUM ice cream, it is so easy to open the way to unsurpassed taste sensations and boundless pleasure.
Try it! It is the ice cream of the new age. The ice cream that gives a great impression!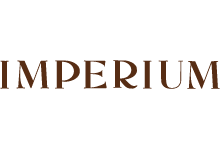 imperium.rud.ua