Independence Day!
21.08.2015
Back
Dear Ukrainians!
For the second year in a row Independence Day is celebrated in the period when we have the most urgent need for unity, faith, courage and power. August 24 is a day to remind once again: together we can accomplish everything.
Let us keep our inner freedom and win. I wish peace to all of us – peace at hearts, in families and in the motherland. I wish common everyday things to make you happy. Let your ambitious endeavors be realized and let obstacles be overcome. I wish you to be proud of your country.
Let us be free and become happy. Congratulations on Independence Day, dear Ukrainians!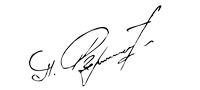 Sincerely yours,
President of the company Petro Volodymyrovych Rud