Competition "The New Year Photo Memories"
20.12.2012
Back
Now it is the mysterious period before a New Year Party and therefore, the Company of "Rud" announces a new competition "The New Year Photo Memories" and invites everyone to recall the brightest moments of this holiday. The participants are given with rather interesting task – to find out the most valuable photo memories among old photos and try to do reproduce such moment once more. You can again dress yourself as musketeer, or decorate the New Year tree and make the photo with it, or you may suggest this role to your kids or grandchildren. Do not forget about details! That is the main! Just these details are considered to be unique and valuable elements of the New Year photo memories. It is required that the old photo shall be reproduced as much as possible in every detail: toys thrown about the floor, tousled hairs, paper streamer drooping from the fir tree….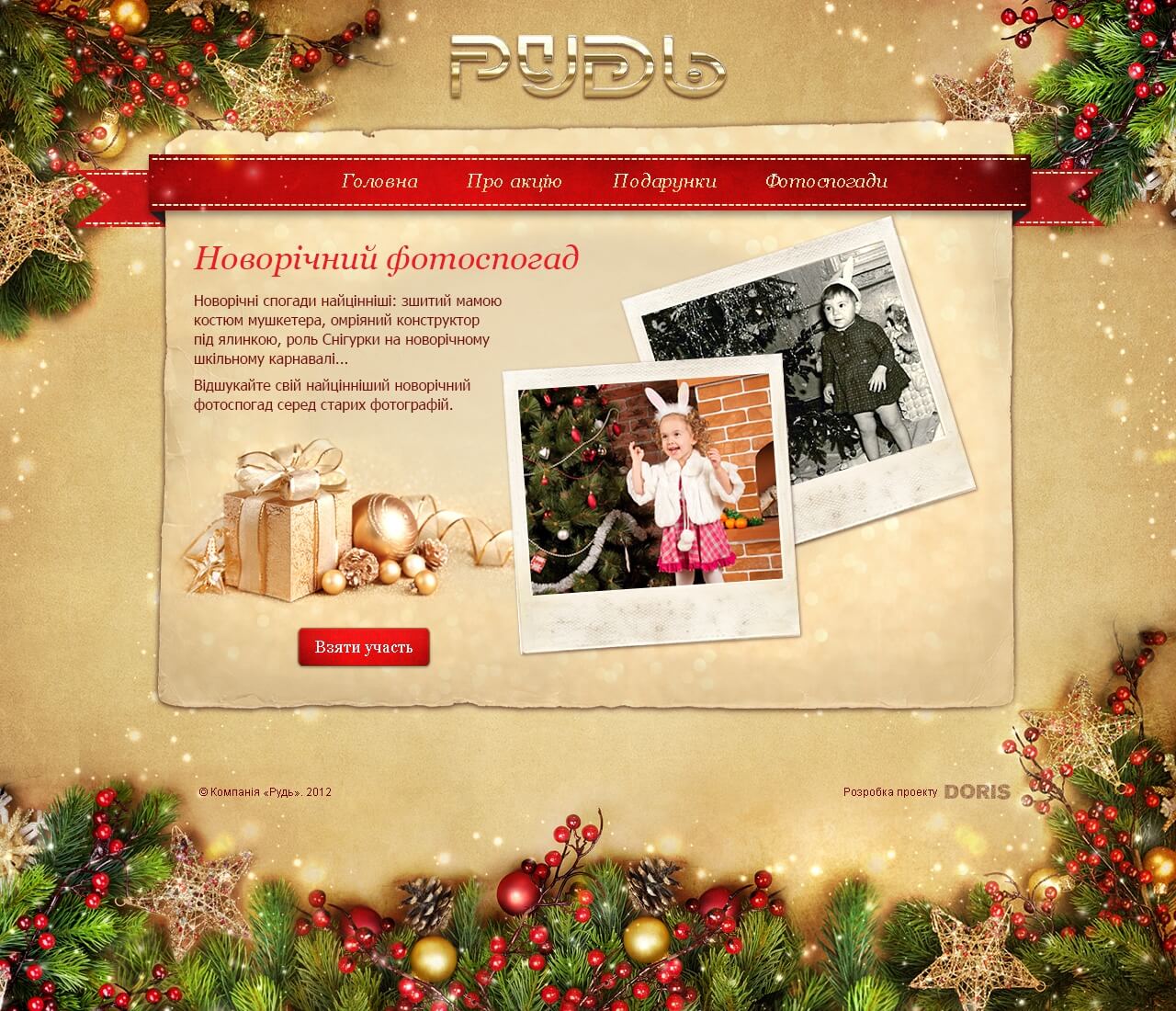 The competition starts on December 17th, 2012. The artworks shall be received until January 20th, 2013 with simultaneous voting on the website konkurs.rud.ua Within the period from January 21st – 30th the jury shall select the best 50 artworks, among which there shall be defined the winners. The results shall be available on January 31st – anyone shall be able to find it on the website dedicated to the competition and on the "Rud" Company pages within social web networks.
The absolute winner recognized for demonstration of the brightest New Year memories, and moreover, not less magnificent reproduction of the instant shall be awarded with the modern web-pad Next two winners shall be awarded with digital cameras. Such gifts shall considerably increase amount of the valuable photo memories in their lives! Three participants, the artworks of which shall be worthy of the third prize in opinion of the jury, shall be able to look the warmest instants of a New Year Party with help of nice digital photo frame. Other finalists shall be awarded with 44 original souvenir sets by the Company of "Rud". We hope that such gifts will bring the joy to their owners, thus becoming one more pleasant photo memory.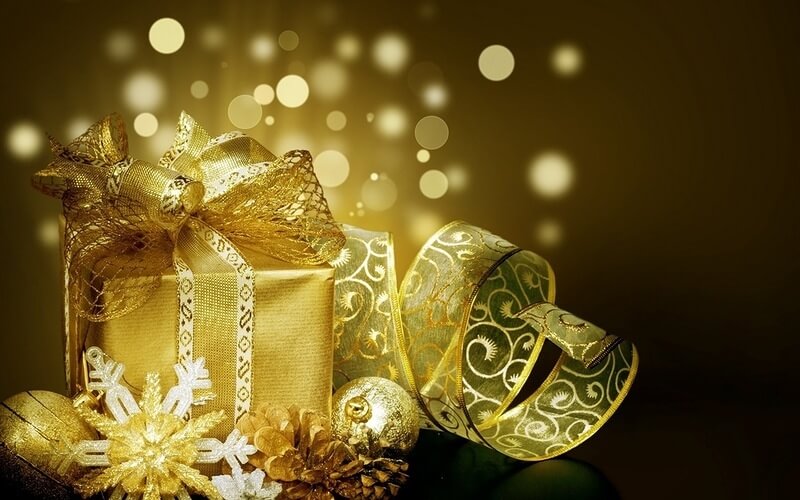 The year of 2013 is just on the threshold of your house! It shall definitely bring the warm and calm to your family. However, let us give the credit for nice instants that are left behind, and share one's own warmest photo memories from the past with each other. Why don't you or your relatives recall from memory the role played in the time of school New Year party, how the fir tree was decorated or how a New Year party was celebrated a few decades ago? The Company of "Rud" hereby invites everybody to take part in the competition "The New Year Photo Memories". Send your photos participate in competition, be active and find yourself among the winners!