MILLION FOR A DREAM: SUPER WINNER!
02.09.2019
Back
On 31 August 2019 at 23:59:59, we registered the last promo codes with excitement and stopped the grand national campaign "Million for a Dream"!
Who is the super winner and holder of UAH 1,000,000 certificate for the cherished dream?!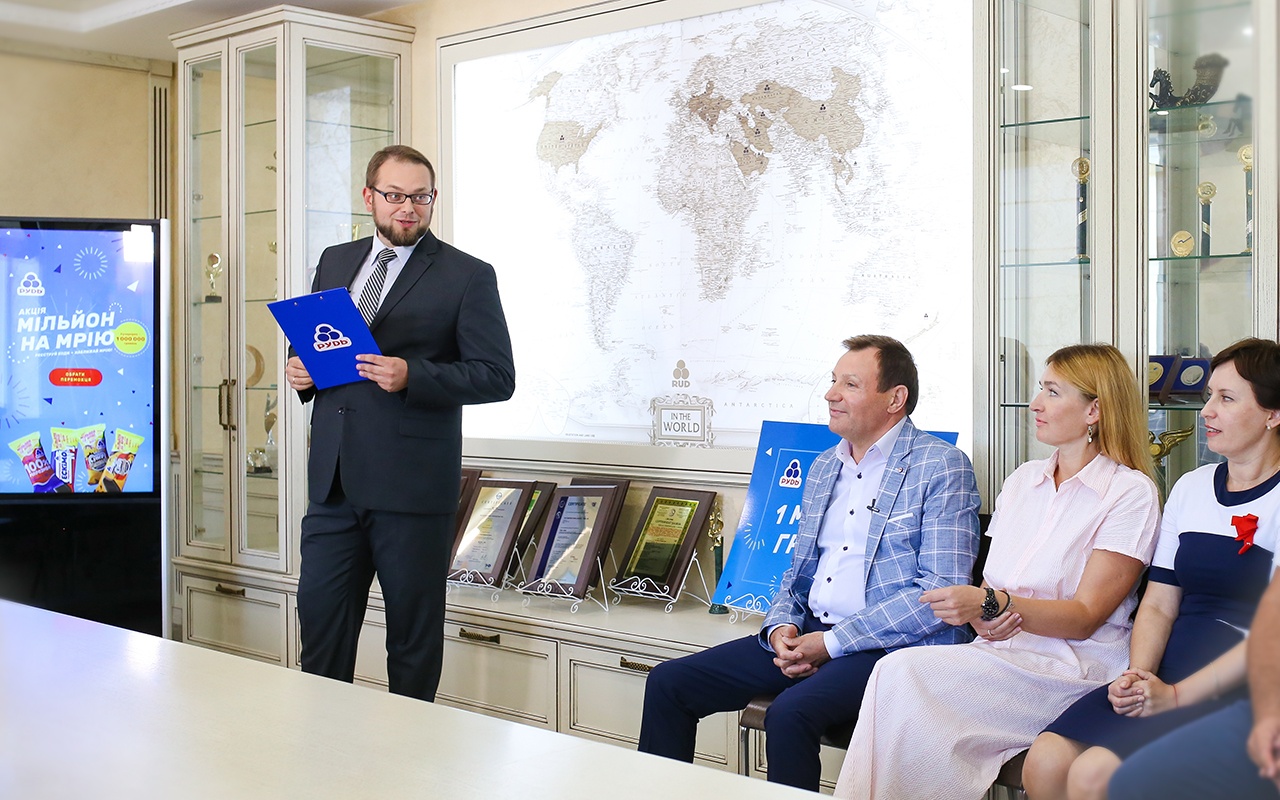 The millionaire was selected on 2 September at 15:00 in the conference hall of Rud company. The ceremony was attended by President Petro Volodymyrovych Rud, Business Director Volodymyr Mykolaiovych Trokoz, Head of the Legal Department Olha Mykhailivna Blazhkevych, Head of the Marketing Department Liudmyla Iosypivna Yurkivska, Lead Inspector of the Security Service Oleh Mykolaiovych Hanovskyi, and Notary of the Zhytomyr District Notarial District Svitlana Leonidivna Demetska.
The transparent selection of the main winner of the campaign was live on Rud pages on YouTube, Facebook and Instagram for the participants of the draw game and any other Ukrainians.
The ceremonial right to press the crucial button in order to select the luckiest winning code was given to Petro Rud on the air.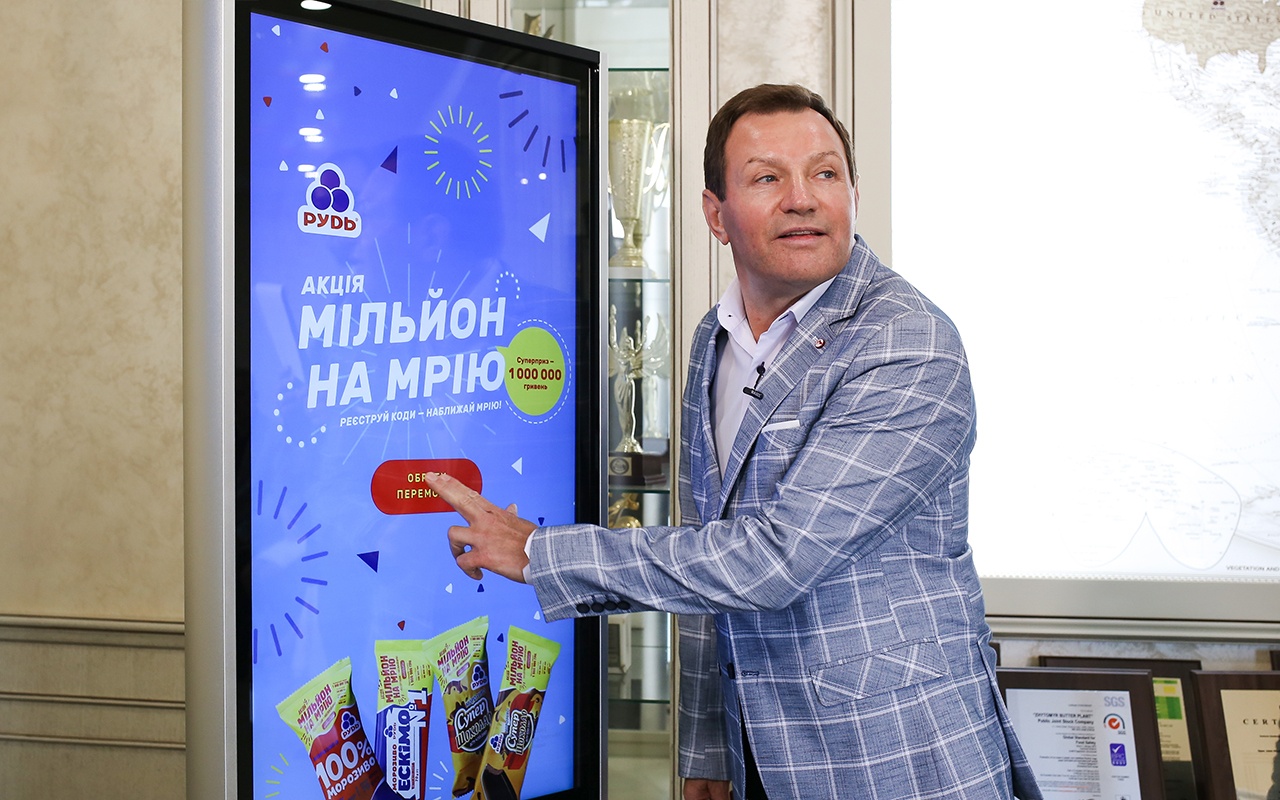 Meet the ardent fan of Rud ice-cream Volodymyr, the main winner of the campaign "Million for a Dream"!
We are congratulating him sincerely and sharing his joy! Of course, we are grateful to all the participants of the campaign for their love and devotion: it inspires us to make your sweet dreams come true!