Our plan is not only to improve ourselves but to develop the market
29.03.2018
Back
Petro Rud: "Our plan is not only to improve ourselves but to develop the market"
How does Rud develop as a company? What achievements it takes pride in and what it is up to? We invited its Chairman of the Board of Directors to discuss the results of the year and the company's inner workings.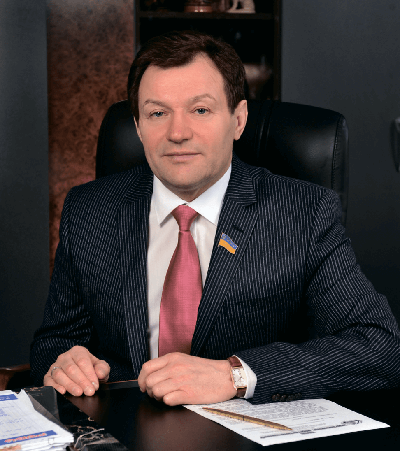 Petro Volodymyrovych, you have a major reconstruction at production facilities. What can you tell us about its progress? What results are you expecting to achieve by this modernisation?
Our main task for today is to develop competitive positions, and it is impossible without technical modernisation and deployment of new technologies. The equipment and technology develop very fast, and the market is constantly changing. We need innovations in product manufacturing and promotion to stay in the lead and enter foreign markets.
Reconstruction of the administrative building is complete, and a new canteen has been added. Revamp of the factory building premises is in progress now, and new technical equipment is being installed. We have already deployed a modern cooking station at the ice cream production shop; it will help improve production quality substantially and increase the diversity of "sweet ice" tastes. The receiving and feeding containers for liquid ingredients have been installed too. In addition, we switched from open to closed mixing owing to the introduction of an advanced bulk storage for both liquid and dry ingredients, and their dosage into a measuring bin prior to feeding them into the mixer. Thus, we have automated all production processes! Now, our recently-installed CIP system is under commissioning ; after the launch, it will sanitize 7 lines at once; the construction of 3 storage chambers is almost finished too.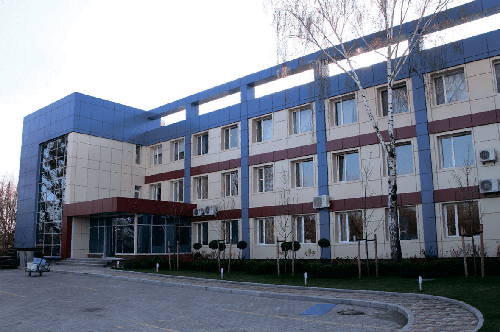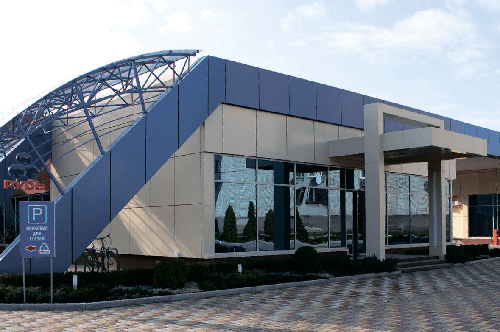 The changes are so striking that our partners, who often visit the facility, are surprised to see how much we have done since their last visit.
I am pleased to hear praises from foreign representatives, who had visited many ice-cream production facilities in Europe. The premises have already been planned and organised. The reconstruction is still in progress, there is a lot of work ahead, but our employees and visitors can see and feel its results now.
— What is in your plans? What direction is your team developing now?
— Today, Rud is the leader on the Ukrainian ice cream market with the market share exceeding 30%; we have been working hard to take the lead, but we understand that we need a right strategy to stay there. We are constantly looking for something new, which would help Rud innovate and find new market opportunities. For example, the Creamy P lombière line has been successfully launched this year. The new product was well-received by consumers, as testified by their feedback and ice cream sales.
I would also like to mention that the company's specialists develop something new in all product groups: ice cream, frozen vegetables, dumplings, frozen bakery, etc. This year, we developed over 20 kinds of ice cream! Preparations for the new season are underway too: new tastes are being selected and packaging design developed. So, we'll have a lot of products to satisfy our consumers. Our plan is to develop steadily, introducing innovations, improving ourselves and developing the market. We also aim to increase the culture of ice cream and frozen product consumption.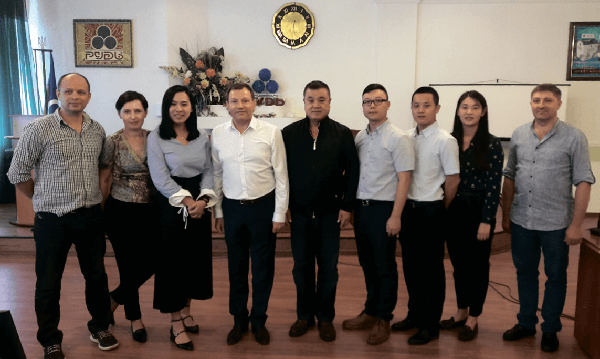 Your company's products are available everywhere in Ukraine. But how much did TM Rud's exports increase?
Exports are a special field of business. You should be aware that quality products that enjoy popular demand in Ukraine are not necessarily sought-after abroad—tastes differ. Besides, the importer country may have other standards, other trade practices, etc. Therefore, you need to make a lot of effort to be successful abroad. Many years of work, adherence to quality standards, modern equipment and approaches to ice cream creation enable us to factor in the consumer trends of different countries into production. The number of languages on our product packaging can give you an idea of our export geography. In recent years, our company has successfully exported its products to different countries all over world: the USA, Lithuania, Latvia, Estonia, Germany, Poland, the Czech Republic, Greece, Bulgaria, Croatia, Iraq, UAE, Kazakhstan, Azerbaijan, Armenia, Georgia, Moldova, Israel, Turkmenistan, and China. Our specialists visit international exhibitions and closely study foreign know-how. So, we are planning to expand our export geography soon.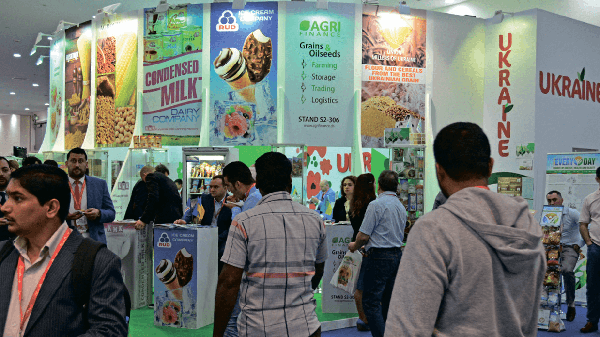 Consumers always associate Rud with high-quality products. Any news in this regard?
In my opinion, the quality of food is the most important thing in the work of every manufacturer in our industry. And I have emphasised many times that our company has always paid and keeps paying special attention to the quality and safety of all TM Rud products. In 2016, Rud's ice cream production was certified FSSC 22000-compliant, which confirms that our food safety management system corresponds to the international level. Also, PJSC Zhytomyr Butter Plant received three certificates for management systems in June 2017 according to the new revisions of DSTU ISO 9001: 2015 "Quality Management Systems. Requirements", DSTU ISO 14001: 2015 "Environmental Management Systems. Requirements with guidance for use" and the current DSTU ISO 22000: 2007 "Food safety management systems". PJSC Zhytomyr Butter Plant participates in the project "Improvement of food safety control system in Ukraine", a part of the European Union-funded Comprehensive Institution Building Program (CIB) in the sphere of food safety in Ukraine. Under another European project—Sweco—we together with SGS Ukraine audited our facilities' compliance with safety management systems for food business operators (HACCP), and organised workshops for employees.
I am proud to say that PJSC Zhytomyr Butter Factory meets the international level, which allows us to continue expansion on foreign markets, establish cooperation with major international trading networks, and improve the company's status in cooperation with foreign partners.
PJSC Zhytomyr Butter Plant is one of the largest taxpayers and charities in Zhytomyr Region. How much has it paid in taxes, which projects have been completed?
The plant will pay about UAH 100 million in taxes in 2017. We continue to engage in charity and support socially disadvantaged groups: orphans, elderly people, etc. We also pursue projects in the field of sports, culture, education, religion, etc. A major part of the targeted assistance Rud provides is financial aid, although products and services constitute a significant part of it too. We have committed to helping Ukrainian soldiers in the ATO. By the way, this year we held another Ice Cream Festival in Kramatorsk.
Petro Volodymyrovych, the status of the company's first person means you have a certain role in the business community. What can you tell us about your relationships with partners and colleagues?
I have friendly relationships with my colleagues and directors of partner companies, and it is a very valuable experience both in personal and professional terms. And we have a wonderful team! We started assembling our team at the dawn of our company: we found good specialists and invited them to work for us, provided them with training opportunities both in our country and abroad, developed their abilities and professional skills, sent them to international exhibitions, factories, and workshops. I am convinced that the right strategy when it comes to human resources helps a company stay afloat even under unfavourable economic conditions. Presently, the recruitment of new talent and their motivation are among the most important managerial tasks. For example, this year, we raised the average monthly salary for our staff by 26.2%. We strive to constantly improve our employees' working and living conditions.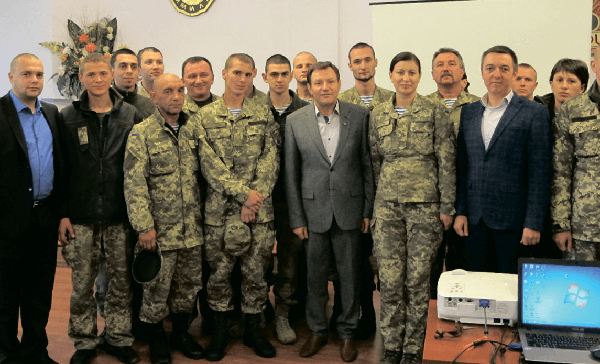 Could you tell me where do you get all that energy to fulfil all your plans? In addition to running a large company, you are a deputy of Zhytomyr City Council, aren't you?
You can do a lot of things if you plan your day well. Life is interesting if you have a business or work which brings you pleasure. Business is all about perpetual motion , and I am fascinated by this aspect of it! And I am glad to have a team of committed like-minded people who are always with me. I must confess that my family and friends and, in fact, all the people I communicate with are a great inspiration for me. I once read somewhere that it's very important to be surrounded by positive people, and, eventually , I made sure that I really am.