Seasonal Novelties by "Rud"
05.10.2012
Back
It has become a tradition that following the beginning of the new season, our consumers expect the new ice-cream products that shall be included into the list of popular types of the 'sweet cold', thus increasing the number of just known and loved products by "Rud"TM. This year is not an exclusion: the specialists of the company offer the wide range of the ice-cream novelties to the consumers. Please, look the details.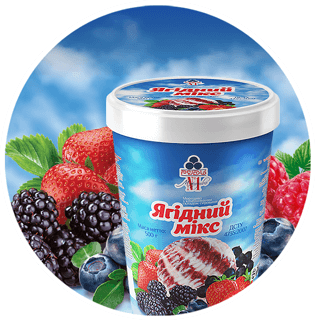 Berry Mix

Remember your childhood, when being just a little cookery expert, you have created your first dessert – combination of delicate ice-cream and a lot of home-made jam! We have made your wishes true – taste the novelty consisting of delicate creamy ice-cream combined with delicious jam from strawberries, blackberries, blackcurrant, whortleberries and raspberries.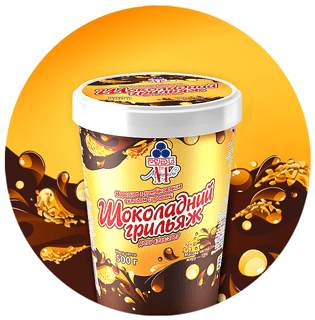 Chocolate Krokant
Do you like a chocolate kroknat? In case you have not tasted it yet, you can find the new favorite ice-cream. This is a combination of two tastes – the ice-cream with "Napoleon" dessert flavor and the chocolate ice-cream with pieces of fried caramelized almonds. The milky chocolate makes this dessert artwork as the perfect one.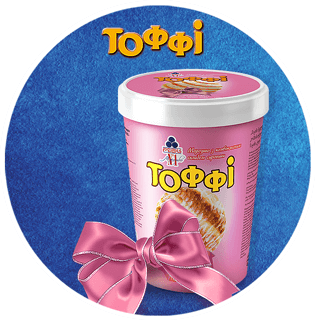 Toffee
Hereby we offer to taste the delicate product composed of vanilla and caramel based ice-cream. The said ice-cream has the taste similar to our favorite caramel desserts. Its delicious flavor shall be appreciated by those, who rally has a sweet tooth.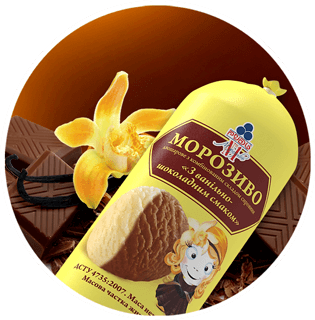 Chocolate & Vanilla Flavored Ice-cream
Taste the new classic type dessert combination – the chocolate and vanilla ice-cream. The rich flavor of chocolate and delicate vanilla aroma form the classic confectionery duet realized in the ice-cream. This is a classic loved by all.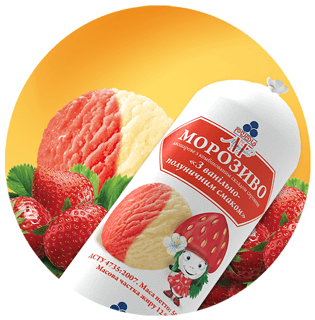 Vanilla & Strawberry Flavored Ice-cream
Hereby we offer to taste the new delicious ice-cream! The offered novelty is the mix of ripe strawberries and dainty vanilla cream, the flavor of which is realized by combination of the delicate vanilla and rich flavored strawberry ice-cream.
So, taste and enjoy!