WE INVITE YOU TO TAKE OUR PLANT TOUR!
31.05.2018
Back
Speaking about interesting places in Zhytomyr, you should know that Zhytomyr Butter Plant—the Company Rud—is one of them!
Zhytomyr locals and the guests of the city have an opportunity to find out the manufacturing secrets of the ice cream #1 in Ukraine. You will hear the story of the dessert appearance, get to know its main components, and walk around the plant. And besides, you will be able to eat as much ice cream as you want and win interesting prizes!
To register for a tour call (0412) 480-231 or (0800) 501-772.
Classes, collectives, groups of friends ranging from 15 to 30 people are welcome.

Of schoolchildren, only those starting from 7th grade may take the tour.
Groups of children must be accompanied by adults.
COMING SOON: CONVENIENT ONLINE REGISTRATION
Soon, a new section on the Rud company website—Plant Tours—where you can:
learn more about the conditions, tour duration and programme

check the calendar that shows the dates and number of visitors
apply for participation
It will be easy and convenient to register for a plant tour!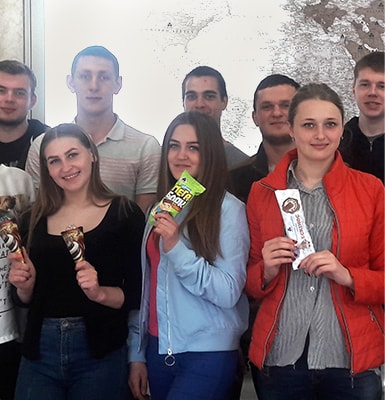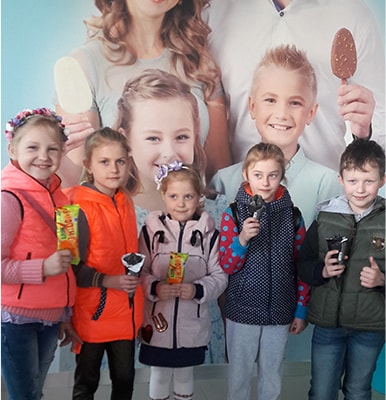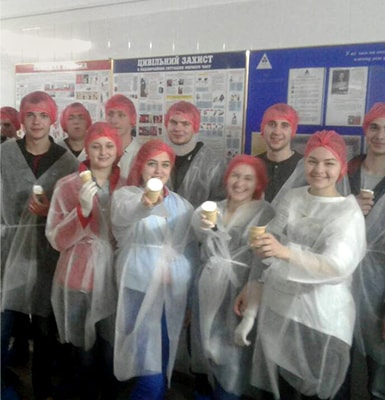 COME FOR A TOUR AND WIN PRIZES!
Our visitors not only have a great time and enjoy the tour but also have a chance to win prizes.
COMPETITION #WOW_RUD
Take a photo on a plant tour and post it on Facebook or Instagram with a #wow_rud hashtag. Wait for a weekly drawing of the company's present! More details on wow.rud.ua.
COMPETITION FOR THE MOST CREATIVE RUD ICE CREAM SLOGAN OR NAME. Every two weeks, the company experts will gather and choose the best ones.
Find your inspiration in the sweet tour and let the entire group invent a cool slogan or a name for Rud ice cream.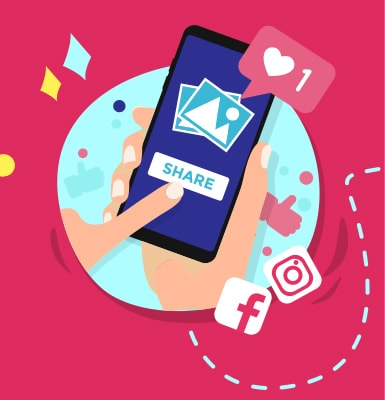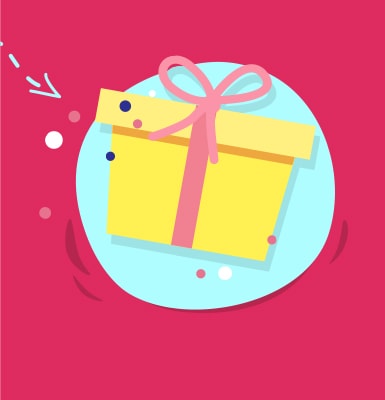 The winning team will receive a box full of ice cream!