Ukraine, be congratulated with yours Independence Day!
22.08.2014
Back
Dear compatriots!
On August 24 Ukraine celebrates its 23-rd anniversary of the independence. Today, this holiday is important for every citizen of our Motherland as never before. This is a day of our unity, solidarity and brotherhood. It is a symbol of inviolable spirit of the Ukrainians, our internal strength and nobleness continuously shown by us despite of all troubles and challenges.
Therefore, let us congratulate each other with the most important holiday of the year – Ukraine Independence Day. Let us wish we were courageous, steadfast, self-possessed and triumphal! Let everyone be free and well-to-do on our land!
Ukrainians, be congratulated on the occasion of the Independence Day!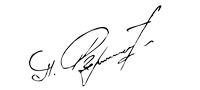 Sincerely yours,
The President of the Company – Petro V. Rud