The most vitamin ice cream
28.08.2014
Back
Last year "Rud" released a new line of "Eskimos" ice cream which quickly gained recognition and love of consumers. From now on your favorite "Eskimos" taste with cranberries.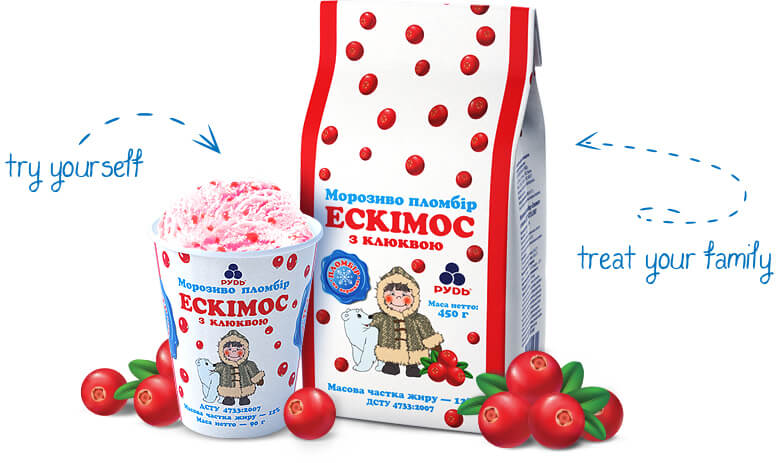 Vitamins
The five secret components of the most vitamin ice cream with cranberries
Vitamin С
— a universal element against cold and flu. Boosts immunity, strengthens muscle, and protects against bacteria.
Vitamin К — blood vessels and circulatory system protector. Gives energy and closely monitors calcium absorption and bone strength.
Vitamin РР — an honorary member of metabolism. Vital for formation of new cells of liver, intestine, nervous and immune systems. Guards healthy skin.
Vitamin В2 — cheerful mood keeper. Protects the nervous system and is responsible for the transmission of nerve signals. Prizable for fighting fatigue and depression.
Vitamin В1 — like his fellow B1 is a protector of nerve cells. Protects color vision and reduces eye strain. Attention: it is vital for children and teenagers, indispensable part in growth processes.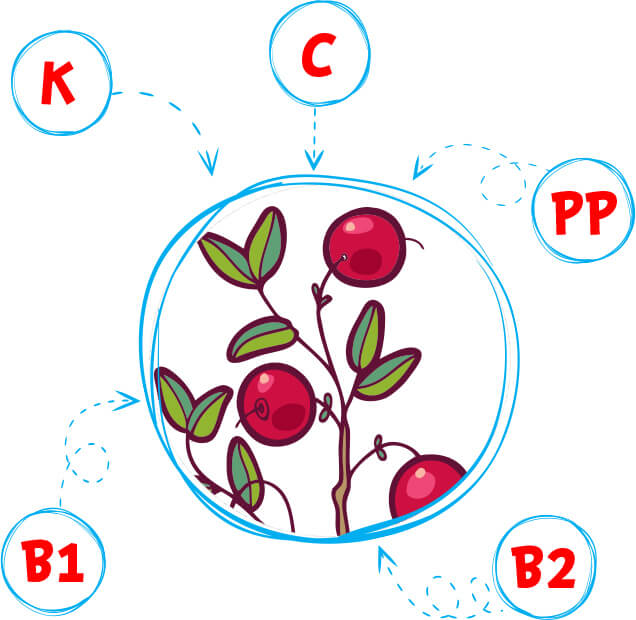 Reference
In Ukraine, cranberriesgrowth in moorlands, wet pine and pine-birch forests, and mainly in west right-bank Polissia, the north-eastern part of forest-steppe, and rarely in the Carpathians and the Precarpathian region.
By the way, the Ukrainian name of the berries"zhuravlyna" originates from the appearance of the flowering plant which resembles a bent neck of a crane.