The International Hotel, Restaurant Business & Cleaning in Catering Forum Expo
27.11.2012
Back
The following international specialized exhibitions and expositions have been organized in the framework of the Forum:
Restaurant Expo 2012;

Modern Hotel 2012;

Restaurant Prod Expo 2012;

The World of Glass & Tableware 2012;

Kyiv Clean Expo 2012;

Vending Expo Ukraine 2012.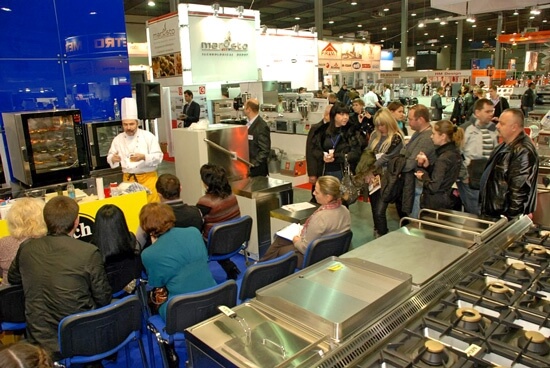 FoReCH 2012 is the presentation of the up-to-date equipment for the restaurant business, technical and designers' solutions for the modern hotel, tableware, foodstuffs, beverages and ingredients for HoReCa segment. Just more original ideas, latest technologies and high quality products this year! It is observed by the experts that the Ukrainian market of the hotel & restaurant business is being rapidly developed and becomes more and more vigorous. FoReCH 2012 has proven the prospects of this direction as more than 200 leading companies from Poland, Germany, Hungary, Sweden, Bulgaria and Czech Republic were among the participants of the Forum. The area of more than eight thousand square meters and rich business-program: round table meetings, conferences, seminars and presentations in the field of actual branch issues.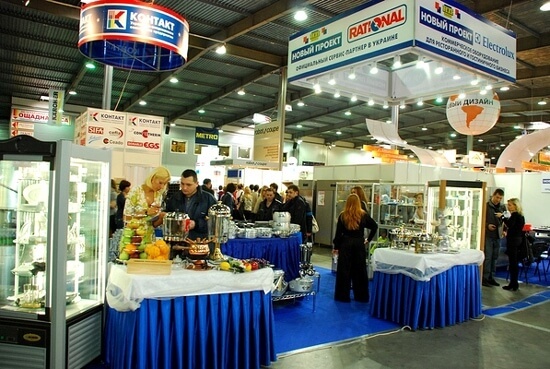 Being the recognized leader among suppliers of the deep frozen products, the Company of "Rud" has demonstrated its novelties for the HoReCa segment. The existing and potential partners of the Company have appreciated the wide range and the high quality of the shown samples. Experts of the Forum have marked out the reliability and prospectivity of the "Rud"TM as a partner since the Company is known to be among the founders of the HoReCa direction in Ukraine.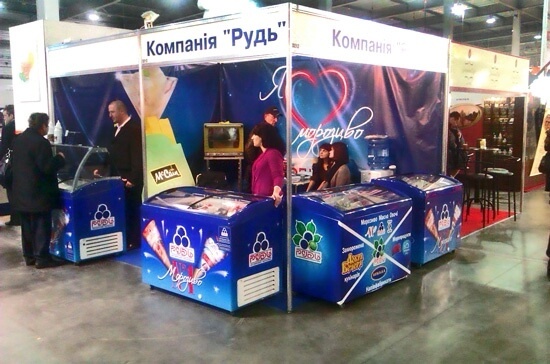 This year presentation of the frozen & chilled product, dairy butter, packed and soft ice-cream lines has provided an evidence of the producer's operative response to the branch challenges and his ability to follow the modern global trends within the HoReCa segment.
Apart from introduction into the world of new ideas, the visitors and participants have been provided with the options for finding of the new business partners, attraction of the investments to own business, getting the information about the new projects and trends in the consumers' services sector.