A competition «Novorіchna mit'» defined winners
14.02.2012
Back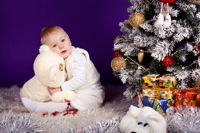 50 winners... hundreds of photos... thousands of those who voted...
Such are the grandiose results of the merry New Year competition organized by TM 'Rud'. 'A New Year Instant' has made five participants happy owners of the digital photo frames. The following persons are among the absolute winners: Olena Sudarykova (Donetsk), Liliia Ostapchuk (Zhytomyr), Tetiana Zhaden (Gorlovka), Iana Bachynska (Kalynivka) and Andrii Vershniak (Chernigiv). We congratulate the winners with all our heart!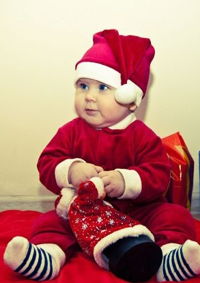 Moreover, 20 following participants have been awarded with the special prize – brand-name watches by TM 'Rud': Anna Skorobogatova, Ivanna Vynnychuk, Liubomyr Vynnychuk, Vadym Sydorenko, Galyna Vasylenko, Andriy Iefremov, Olena Mykytenko, Liudmyla Zhadan, Iurii Volkonesko, Olena Gonchar, Larysa, Olga Kuzmyk, Rostyslav Davydchak, Liudmyla Golovnia, Tetiana Golovnia, Alla Masalitina, Mykola Masalitin, Oleksandra Reshmedylova and Mykola Zhaden.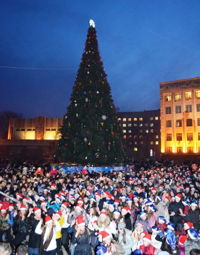 The participants have also enjoyed the souvenir products provided by the sweet organizer of the competition. We congratulate Olena Pylypchuk, Inna Osetynska, Iekateryna Kursova, Iryna Omelchenko, Anastasiia Veremenko, Iryna Gorbunova, Mykola Zaiets, Olena Kovalenko, Iryna Dotsenko, Maryna Iefremova, Lesia Fedorenko, Natalia Iurchuk, Maksym Shcherban, Sergii Fenko, Oleg Zheleznyi, Oksana Kvach, Nadiia Fenko, Iryna Gonchar, Tetiana Khrypko, Galyna Kvach, Vladyslav Misiura, Anna Misiura, Vitalii Voskovyi, Mariana Gorokhova and Iryna Liubchenko.
Let us sincerely congratulate all the winners.
TM 'Rud' shares with joy... See You in the time of next competitions!