ICE CREAM MEGA FAST HAS BEGUN!
25.05.2018
Back
A joyous roadshow from Rud has started its annual tour around Ukraine. The citizens of Chernivtsi, Kamianets-Podilskyi, Chernihiv and Kropyvnytskyi have already experienced the coolness with a lot of delicious ice cream to eat and fun to be had.
The Ice Cream Feast is going to visit 10 more cities. Follow the announcements and do not miss your chance to have a day full of impressions in your city.
This year, it's even easier to enjoy the Ice Cream Feast together with your family! All you need to get to the attraction or master class is to buy an ice cream at the event: 1 ice cream = 1 ticket. Or you can go to the amusement location free of charge.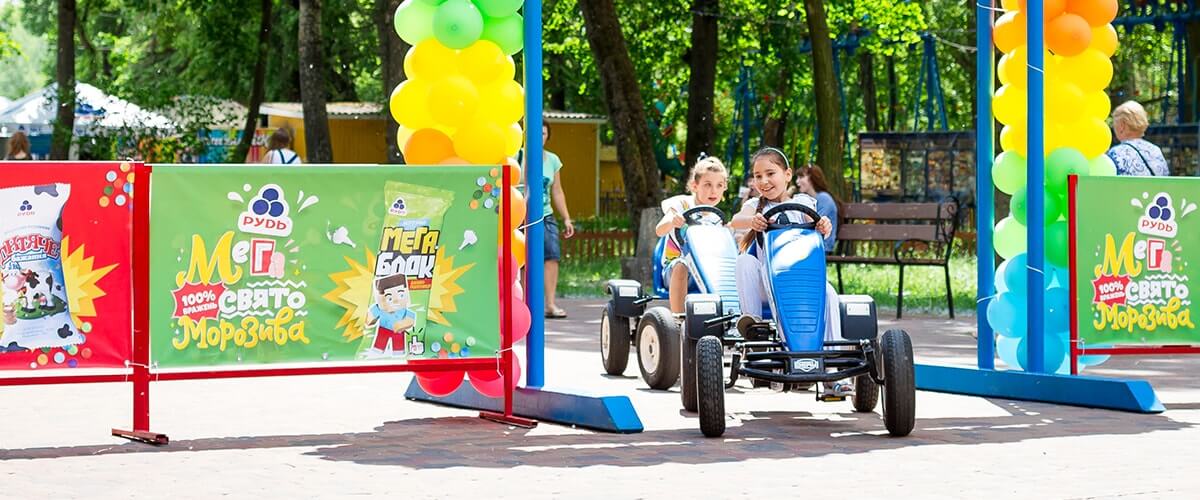 While you're at it, don't forget to take a photo of the most exciting moments for a chance to win VR-glasses or a portable speaker for the best photo from the Ice Cream Feast!
Want to get even more prizes? Register on the Ice Cream Feast website and take part in competitions!

Have a fabulous time!