Сompany "Rud" at Gulfood-2018
02.04.2018
Back
PJSC Zhytomyr Butter Plant successfully cooperates with dozens of countries and is one of the few Ukrainian dairy producers authorized to export to the European Union.
Depending on the destination, the company's total exports are divided into several directions: the EU, Asia and the CIS. A part of the output is also supplied to the USA.
The Middle East is an interesting and promising market for ice cream and frozen products exports.
"There are many people with a solid purchasing power there. In addition, these are countries with hot climates and high average annual temperatures. Therefore, ice cream and various frozen desserts are especially important for them," believes Anton Skypalskyi, the Head of Exports Department at Company "Rud".
To expand export geography and search for new partners in the region, company representatives took part in Gulfood-2018—an international fair that took place in Dubai on 18–23 February.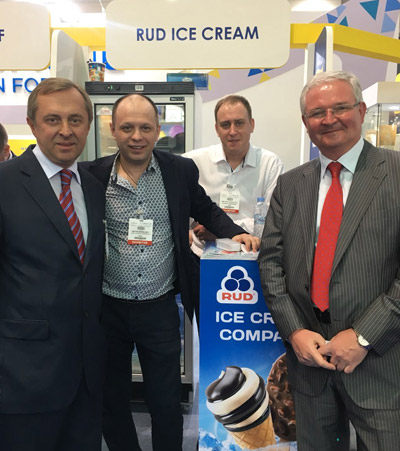 Gulfood International Food Fair is the main industry event in the Middle East and one of the largest and most influential globally. This year, it attracted about 10,000 manufacturers from all over the world and was visited by more than 1.5 million people over the six days it was held.
This year, it was the second time PJSC Zhytomyr Butter Plant presented its products there.
"Company 'Rud' participated in Gulfood-2018 as a part of the national stand. The fair is divided into several sections by product types (e.g. dairy and meat pavilions) or national stands, which may be mixed in terms of the products presented. We took part in the event as a part of the Ukrainian producers' collective stand that included over 30 companies. However, we still had a separate stand a dedicated refrigerator."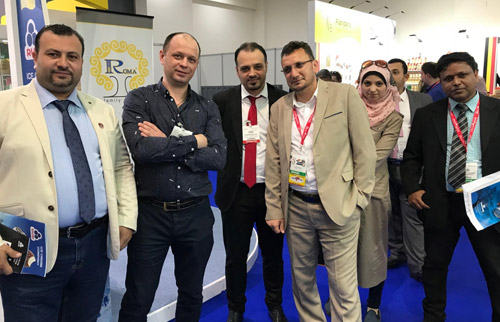 Product stand of Company "Rud" was visited by over 1,000 companies.
"Most visitors were from the Persian Gulf countries: Qatar, Kuwait, Oman, the UAE, and Saudi Arabia. Also, there were many representatives from India, Iran, Pakistan, and North Africa. Some European companies came by too," the company's Head of Export Department at Company recounts.
Such events are a great opportunity for exporters to discover the trends in the world food industry, and, most importantly, to start cooperation with new foreign partners.