Chose the gift you like
13.12.2012
Back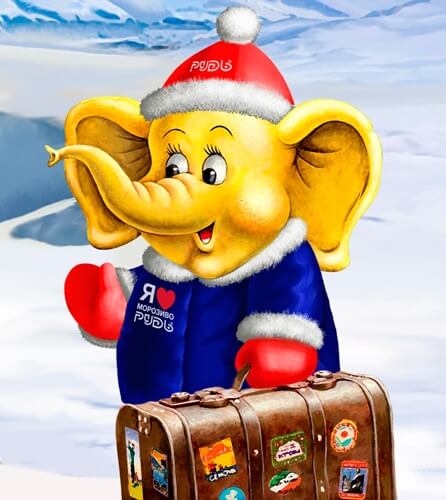 It has been already said a lot about the national portal for kids: "Pustunchyk " (Frolicsome Fellow). It becomes more and more popular every year. From day to day, the said website is being visited by more and more kids and their parents who can find here a lot of interesting information about world events, advices as to the New Year's tree decoration , cooking of the extremely tasty dessert or a New Year party original fancy dress design. The website hero is the positive elephant calf by the name of "Pustunchyk" (Frolicsome Fellow). He was certainly met by you on the packing of the ice-cream from the same named product line.
The end of the year is a traditional time for summation and making plans for the next year. So, what the year 2013 may hold for many thousands of "pustunchyk.ua" web-portal visitors? We are not going to divulge a secret, however you should definitely know about grandiose event with great number of various gifts to be held next year.
Nobody could ever imagine the real amount of gifts to be presented. The opinion of everyone is highly rated by the Company of "Rud", and therefore anyone is kindly invited to take part in on-line survey at " pustunchyk.ua " web-portal: What the gift from Pustunchyk you would like to get? . It is just you, who this time entitled to select the prizes for the said event. Chose those ones that would be mostly liked by your kids or grandchildren.
You can give your votes here Please, don't forget to write a comment upon voting, thus becoming a nominee for original souvenir set from Pustunchyk to be drawn for the case.
Thank you for your choice! It is of most importance for us.