"Zhytomyr Butter Plant", PJSC was recognized to be the best company of a year
25.01.2013
Back
Having been ranked first among companies in charge of ice-cream production (EAT classification: 15.52.0) according to the International Economic Rating 'The League of the Best', "Zhytomyr Butter Plant", Public Joint-Stock Company, was recognized to be a leader of the branch. The Company was honored with status award 'The Enterprise of the Year 2012' accompanied with appropriate certificate.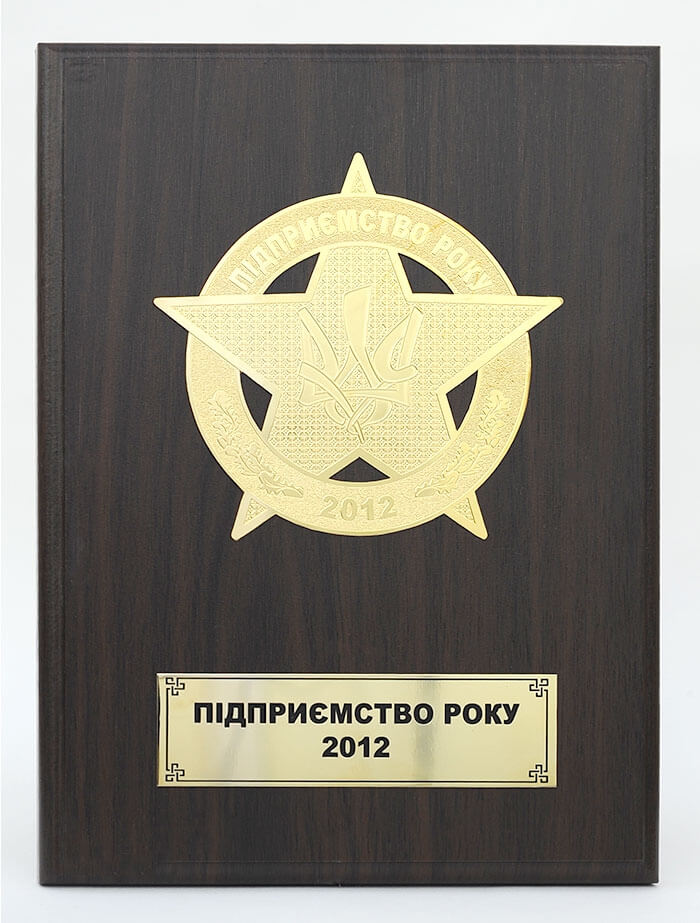 Having been appreciated for the high professional competence in the field of management, the Head of the Company, the Chairman of the Board – Mr. Petro V. Rud was awarded with the order 'The Leader of Economy' and honored with reputable rating's award – certificate 'the Ukrainian Manager of the Year'.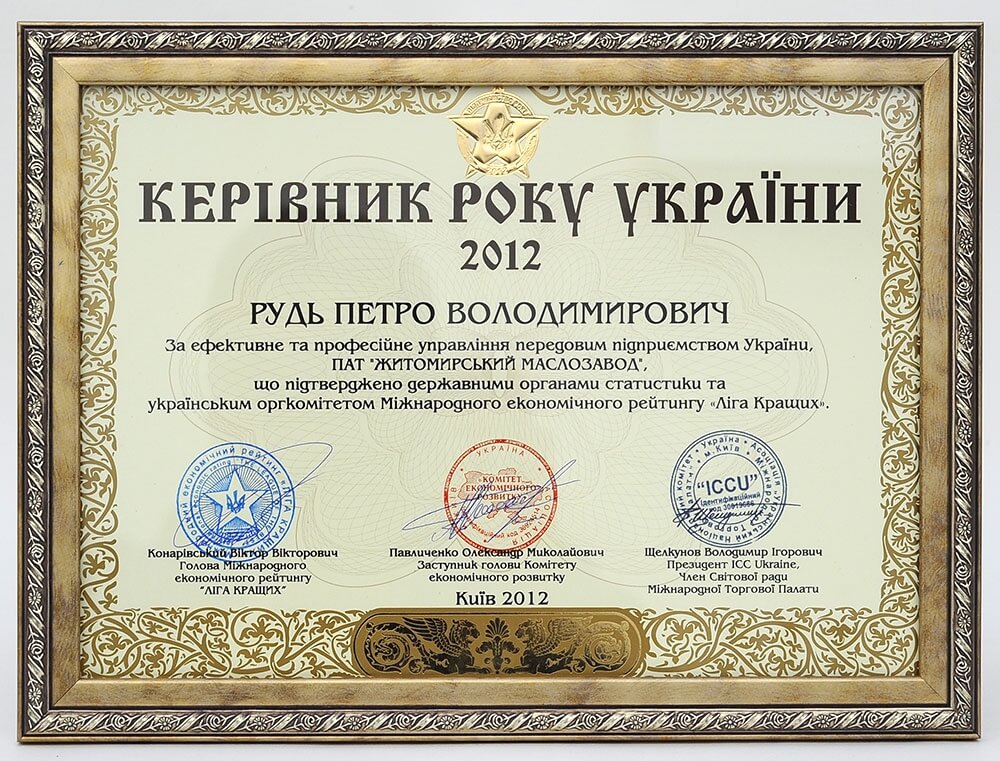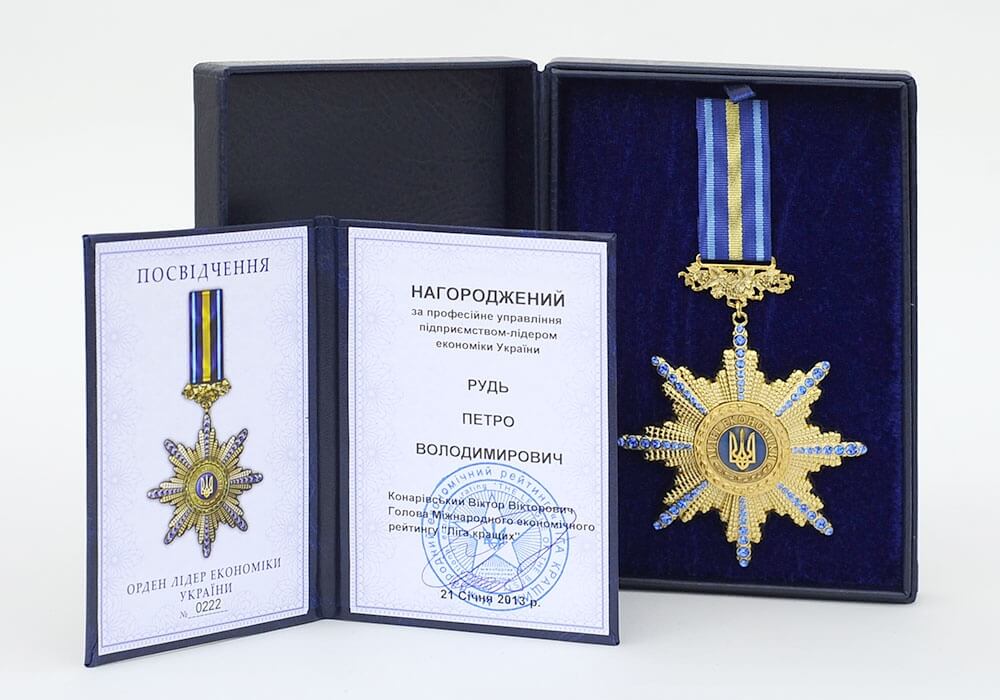 Ranking of the best Ukrainian companies pursuant to the International Economic Rating 'The League of the Best' is based upon official data of the state statistics authorities taken from accounting reports submitted thereto by the companies. In particular, the following showings are considered: gross profit, floating assets, proceeds from sales and sales profitability. The rating is being made in independent, clear and transparent manner. Ranking procedure is known to be held automatically, thus avoiding unauthorized interventions and human factor.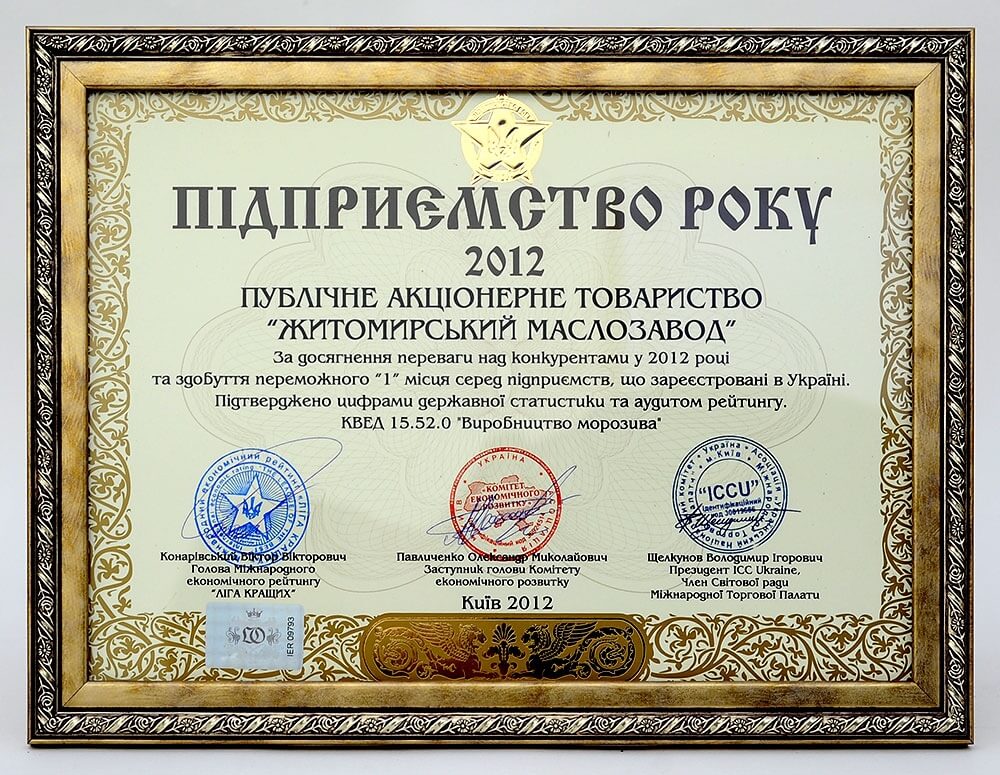 Well-deserved honorary rewards of "Zhytomyr Butter Plant", PJSC are considered to be the results of the efficient work by all employees of the Company combined with talented managerial skills of the Company Head that is confirmed by official rating. Worthy attitude to work from the side of each employee, the team spirit of the Company, cohesion and responsibility of the personnel enabled "Zhytomyr Butter Plant", PJSC to win a reputation of the winner.