Attention! Novelties for the family holiday!
Back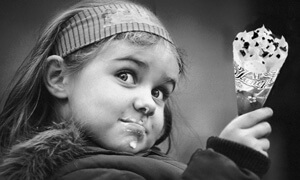 New Year and Christmas are always associated with sophisticated desserts which adorn a Christmas and New Year table. Special attention should be paid to the ice-cream novelties of TM "Rud".
We offer a new taste of "Exclusive-Marzypan" ice-cream roll to the admirers of confectionary classics. This ice-cream represents a true European dessert which includes marzipan based ice-cream, ordinary ice-cream and chocolate. We also offer two new assortment positions in family packs under the brand "Sweet Life" This year the specified brand presents 2 flavors: yoghurt ice-cream with wild berries with pieces of chocolate biscuits.
The particular attention was paid to the smallest consumers: our specialists developed special ice-cream "Baby" for them-a delicate ice-cream weighing 0,5 kg. In winter many parents think it necessary to ration their children to ice-cream. It's alleged they can catch cold. However, doctors say that a child's consumption of ice-cream at a room temperature can't cause a cold. Moreover, milk-based ice-cream is a part of dessert diet for children. Pediatricians say that high quality ice-cream is much better than sweets with dubious ingredients and coloring matter. Most of the children do not consume enough diary products and ice-cream can improve the situation in part. Ice-cream "Baby" has delicate taste and does not contain flavors, coloring matter and preservatives.
Enjoy your ice-cream!
Company "Rud"
2016-02-01T16:00:13+02:00
2018-04-23T17:32:54+03:00
New Year and Christmas are always associated with sophisticated desserts which adorn a Christmas and New Year table. Special attention should be paid to the ice-cream novelties of TM "Rud". We offer a new taste of "Exclusive-Marzypan" ice-cream roll to the admirers of confectionary classics. This ice-cream represents a true