Vanilla Buttermilk Yoghurt: enjoy the taste with health benefits!
Back
Yoghurt is one of the most popular fermented milk products, which has long been a trend in healthy eating. Yoghurts promote comfortable digestion, strengthen the immune system, and they are delicious and tender, so adults and children enjoy them equally.
Taking care of the health and good mood of its consumers, Rud has created an appetising healthy trend – Vanilla Buttermilk drinking yoghurt. This is a refreshing sour milk drink with a high content of milk protein and a record amount of probiotics.
It has a pleasant, moderately sweet taste with rich notes of cream and vanilla. And the consistency of buttermilk is homogeneous, slightly thick and tender. Fill your glass and enjoy!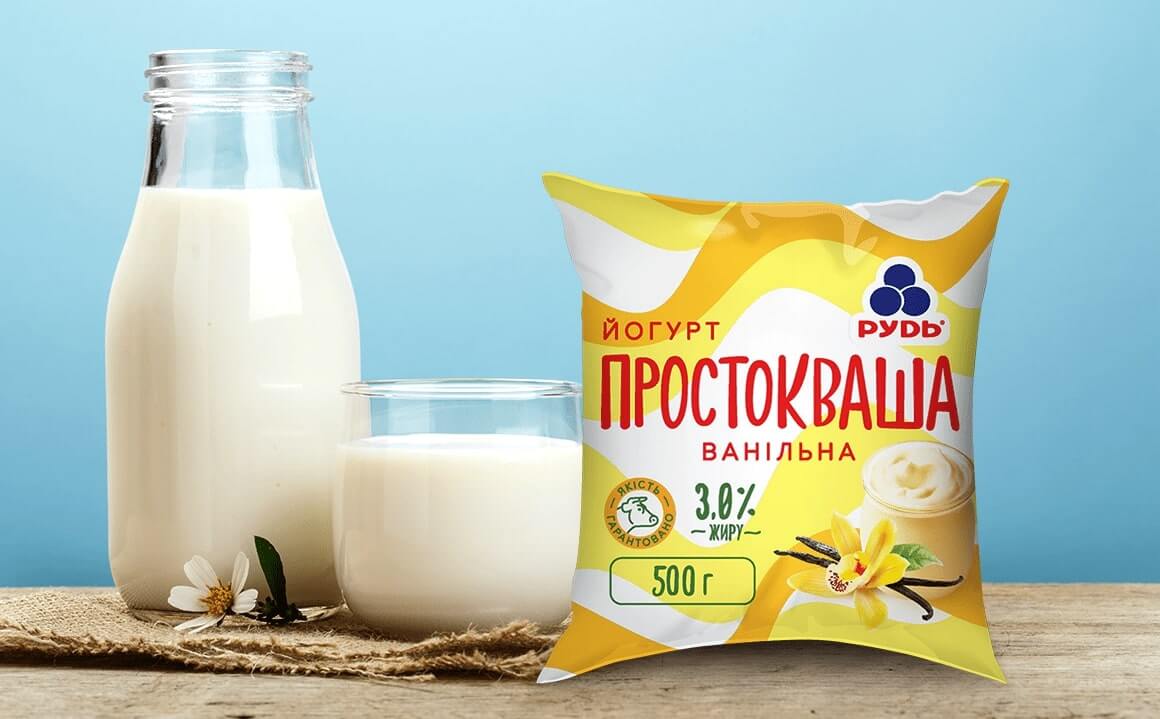 Our yoghurt is suitable for everyone who would like to eat healthy, because it is light, mega-nutritious and has a fat content as low as 3%. What are its benefits?
Seven reasons to drink our yoghurt every day
Vanilla Buttermilk by Rud TM – a tasty and useful addition to your diet, because it:
Does not contain stabilisers and preservatives. We make Vanilla Buttermilk of whole and skimmed cow's milk, add milk protein concentrate, sugar, Vanilla flavour and bacterial cultures of Streptococcus salivarius subsp.thermophilus, Lactobacillus delbrueckii subsp.bulgaricus. No harmful ingredients!
Our product improves digestion. Special "friendly" bacteria, which are part of our yoghurt, improve the intestinal microbiota and promote better absorption of nutrients. And the Bulgarian lactic acid bacillus also fights the ageing processes, keeping the body young and healthy.
Our product boosts the immune system. In addition to probiotics, our buttermilk contains many vitamins and trace elements: potassium, phosphorus, riboflavin, iodine, zinc, vitamins D, B6 and B12, as well as essential amino acids. This is a super powerful support for your immune system.
It has been proved: regular consumption of yoghurt suppresses allergy symptoms and promotes the production of special cells that resist colds and infections.
It is useful for bones and joints. Thanks to the combination of calcium and vitamin D, our yoghurt is one of the main products recommended for the prevention of osteoporosis.
A source of vitamin B12 for vegetarians. Vitamin B12, a large amount of which is found in chicken and fish, is extremely useful for the nervous system and blood circulation. Vanilla Buttermilk is a great alternative for anyone who does not eat animal products. A glass of our yoghurt contains about 1.5 µg of vitamin B12 – this is 60% of the daily dose needed for an adult.
It is useful for teeth and gums. Lactic acid in the composition of our yoghurt has a beneficial effect on the gums and is useful for the prevention of periodontitis.
The best way to regain strength after exercising. The perfect balance of proteins and carbohydrates makes Vanilla Buttermilk a universal snack after exercising. Protein supplies essential amino acids to the depleted muscles, and carbohydrates charge the body with energy.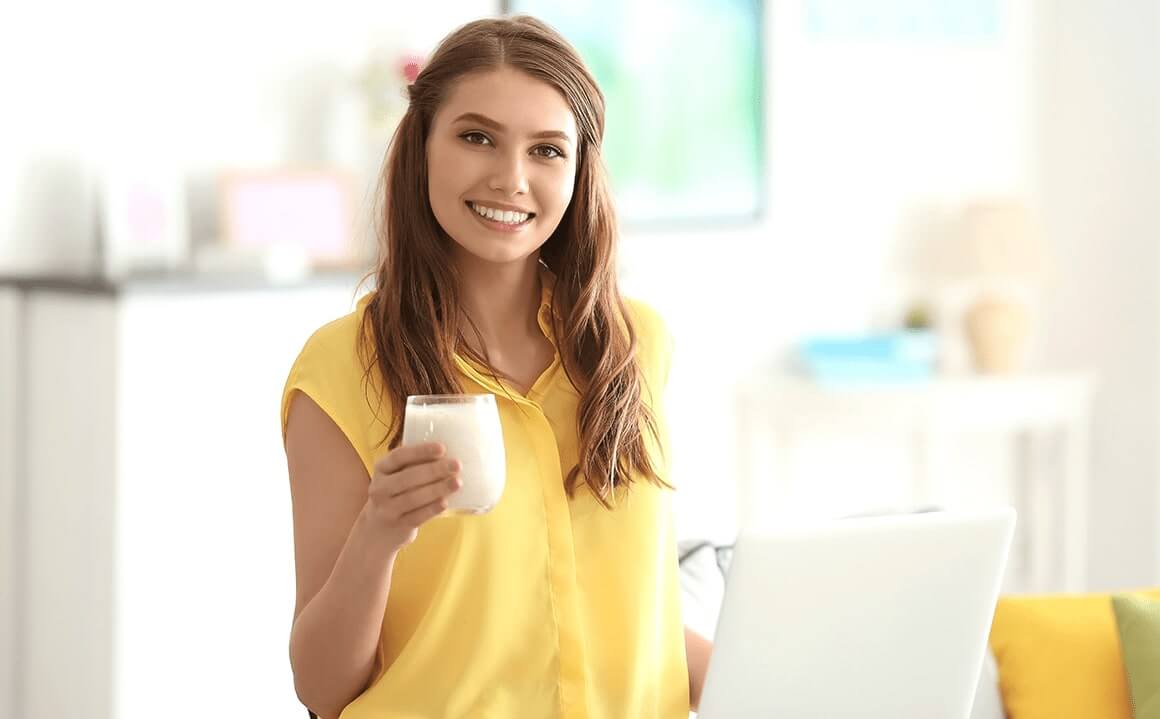 Vanilla Buttermilk tastes perfect...
As a light snack
A glass of vanilla buttermilk yoghurt will always help when you need a quick snack during the day. Yoghurt fills the body with energy, gives a generous portion of vitamins and quickly saturates. Thanks to this, your mood is better, your efficiency is higher! Also, our yoghurt is very tasty and appetising. Open the package, pour into a cup and drink a thick vanilla drink, lovingly prepared by our experts.
Combining this yoghurt with chocolate fondant, a piece of fruit cake or fragrant fresh bread will make it even tastier and more nutritious!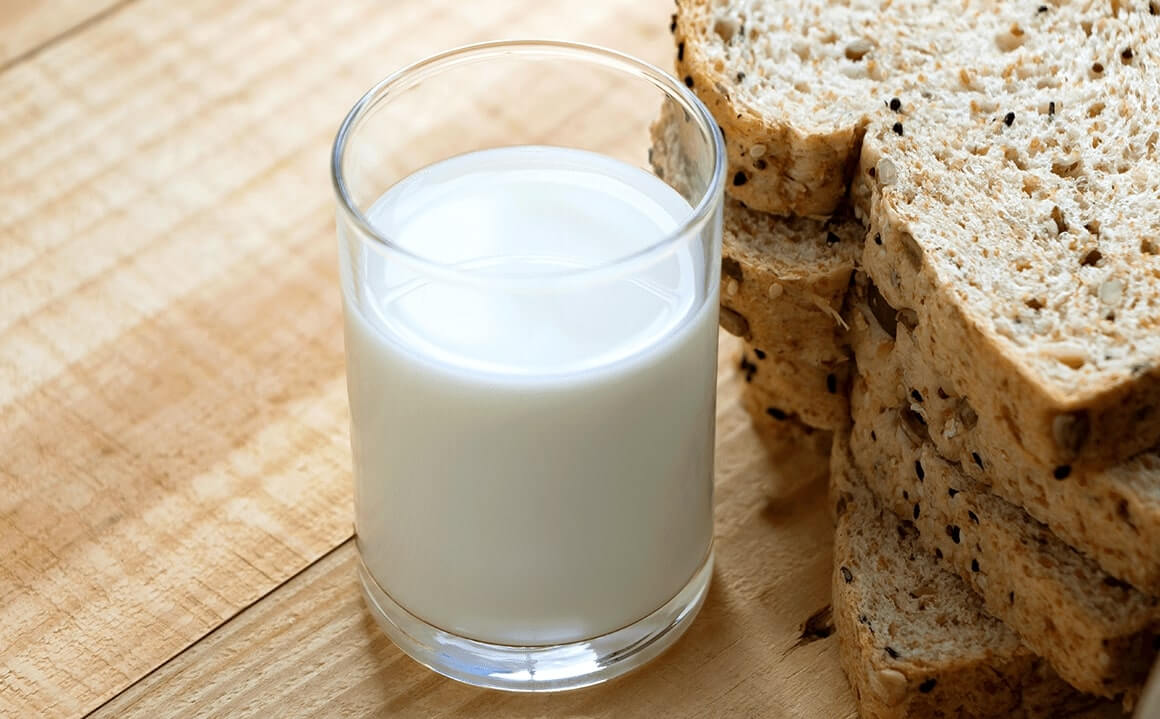 For breakfast or dinner
In the morning, yoghurt helps to absorb more nutrients from food during the day, and in the evening – takes care of the feeling of lightness and comfortable digestion.
Add Vanilla Buttermilk to oatmeal, berries and fruit dishes. This express delicacy will save your time and, in addition to incomparable taste and benefits, will also give you aesthetic pleasure.
Smoothie bowl of yoghurt, granola and fruit
Pour Vanilla Buttermilk yoghurt into a bowl, add granola, banana slices, kiwi and your favourite berries. Sprinkle with pumpkin or flax seeds. Your incredible portion of vitamins is ready!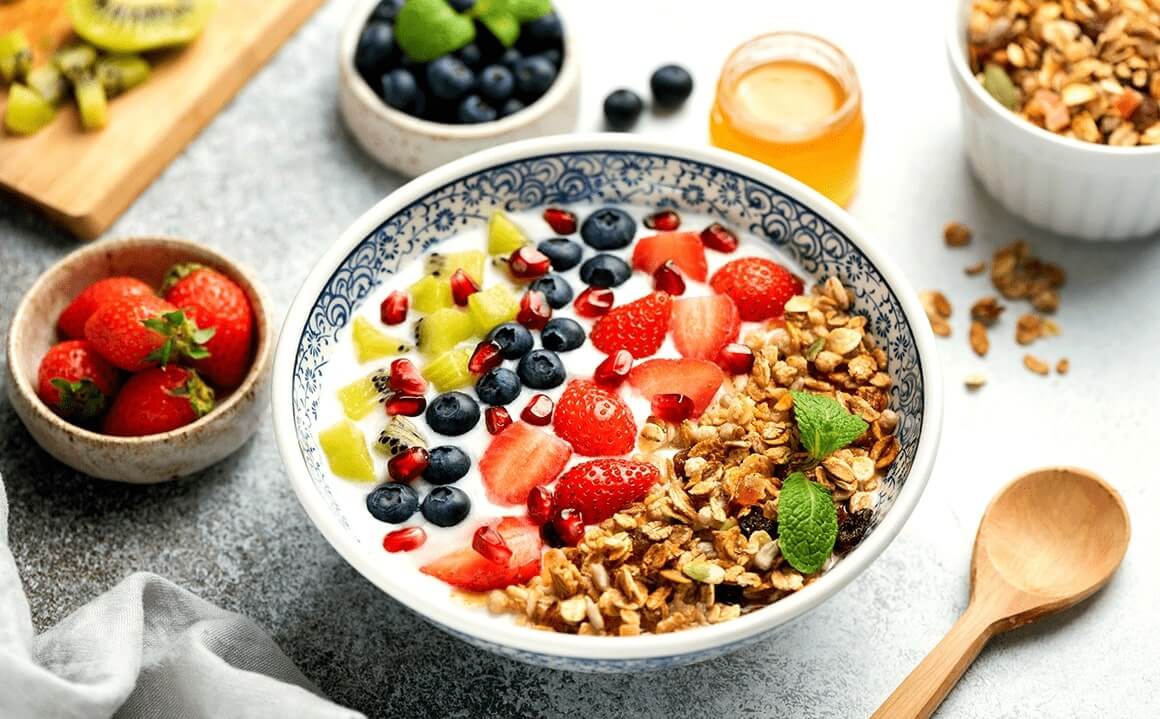 As part of desserts
Vitamin jelly, mousse, panna cotta, ice cream – our useful vanilla yoghurt can be used to make many delicacies. And it will be a great dressing for fruit salad!
Vanilla yoghurt tangerine panna cotta
Add 50 g of water to 15 g of instant gelatin and leave to swell for 20 minutes. Mix 150 g of Vanilla Buttermilk, 120 g of 33% cream and a pinch of tangerine peel in a small saucepan. Preheat to 50°C, take off the heat. Add the swollen gelatin mass, mix, pour into ice cream cones and refrigerate for 30 minutes.
For the fruit layer, squeeze the juice of three tangerines, peel three more and break into pieces. Add 3 tbsp of sugar to the juice and heat. Add dissolved gelatin (1 tsp per 3 tbsp of water) and mix. Place the pieces of tangerines on the hardened vanilla layer and pour the sweet tangerine juice, leave in the refrigerator for 30 minutes. Enjoy!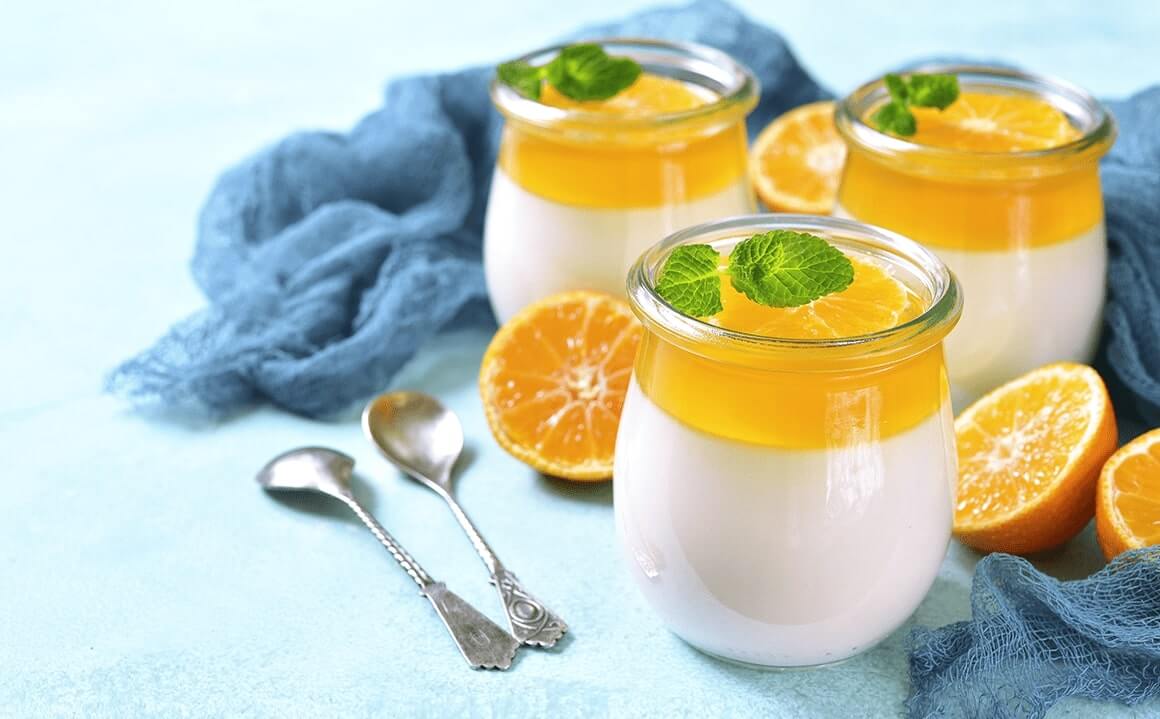 As a baking ingredient
Make a tender home-made dough based on our vanilla yoghurt and bake the most delicious pancakes, cupcakes cakes, and casseroles.
Fluffy pancakes with vanilla yoghurt
Mix 200 mL of yoghurt, 2 eggs and 3 tbsp of sugar in a deep bowl. Add a pinch of salt and 0.5 tsp of soda, pour 3 tbsp of vegetable oil, mix thoroughly. Sieve 200 g of flour and mix the dough. Heat a frying pan, fry the pancakes until golden brown for 1–2 minutes on each side. Enjoy and stay healthy!
Company "Rud"
2020-08-28T15:09:13+03:00
2020-10-02T10:54:09+03:00
Yoghurt is one of the most popular fermented milk products, which has long been a trend in healthy eating. Yoghurts promote comfortable digestion, strengthen the immune system, and they are delicious and tender, so adults and children enjoy them equally. Taking care of the health and good mood of its